Meet Nadia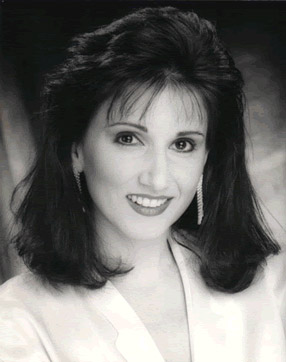 Hello! I'm Nadia
I'm a professional singer, voice teacher and blogger. I've had quite a journey through my singing life— one with all the emotional highs and lows that come with a career in music, as well as the vocal technique issues and health challenges that often affect singers. I've learned to solve those problems not only for myself, but for the thousands of students I have trained over the last 30 years.
My singing students always tell me that I have a uniquely clear and helpful way of teaching that gets them faster, better results. But, I can only teach so many one-on-one students and college classes! Three years ago, I started my new blog, www.singingvoicesuccess.com. It was immensely popular, and from the wonderful comments I received, helped so many singers!
And yet, many students kept asking me for actual products— such as videos, courses or books, so that they could get my help wherever they were, and on their own schedule.
To that end, I decided to move the blog back here to www.nadiasmelser.com, to give singers access to everything they need in one place— the blog, future digital products, and if they want more personal attention, the opportunity to take private lessons.
My mission today is the same as it has always been— to help you create a voice you love! I want to give you the essential technique tools and resources you need to sing well–  along with the inspiration, life hacks and motivation to achieve your goals.
I'm excited to help you!
Please read below for more information about my teaching and singing career…
Teaching
Nadia has been a premier voice teacher in Orange County for over 25 years, teaching both at her private studio and in college and high school class and private voice programs…
Nadia holds a Master of Fine Arts degree in Music (Vocal Performance), a B.M. in Music (Vocal Performance) a Bachelor of Arts in Communications (Public Relations) and an A.A. in Liberal Arts (Music emphasis). She currently teaches voice at Orange Coast College, as well as the Vocal Conservatory program at Mater Dei High School. She was a Lecturer at the University of California, Irvine, and also taught at Cypress College and Fullerton College. She maintains a busy private vocal studio and is referred as a voice teacher by many prestigious schools and organizations, including Pacific Chorale, Southern California Children's Chorus, The Musical Theater Academy of Orange County, as well as the nationally-renowned Center for Voice. Her students regularly win scholarships and competitions, as well as professional positions in both classical and commercial music settings. Nadia is a member of the National Association of Teachers of Singing, NATS-LA, The Voice and Speech Trainers' Association, The College Music Society and is listed in Who's Who in Executives, Professionals and Higher Education. In 2003 she was nominated for Orange County's "Teacher of the Year" for her work at Fullerton College. In 2004 she gave seminars on vocal health for business professionals for the California Federation of Interpreters, and also presented a paper and vocal workshop at the International Conference on Arts and Humanities in Hawaii. In 2011 Nadia also presented a seminar on Vocal Health and Technique for doctors and speech therapists at the UCI Medical Center Voice and Swallowing Center. In addition to her other activities, Nadia has also adjudicated several vocal competitions, including the Long Beach Mozart Festival, NATS Student Evaluation Program, Vocal Arts Competition, and Rotary Club International's Young Singer of the Year (Musical Theater and Classical divisions).
Performance
Nadia's kaleidoscopic performance career has spanned both the classical and commercial music worlds…
Classical: She has appeared on PBS, CNN, National Public Radio, Classic Arts Showcase and Hour of Power, and was asked to perform at the California State Bach Festival and to tour nationally with the Anonymous Four in the "Voices of Light" Tour for Columbia Artists, as well as internationally with the Jeannine Wagner Ensemble. She was a finalist in the national cast search for the opera version of the film, "Gladiator" (composed by Academy Award-winner Hans Zimmer), and has had featured roles in the national premieres of two new operas. She has sung for the movie scores of "Michael", "Oscar and Lucinda" (composed by Oscar-winner Thomas Newman), "The Last of the Mohicans" and "The Passion of Joan of Arc" (composed by Grammy-winner Richard Einhorn). Nadia has performed as a soloist with prestigious groups such as I Cantori, Pacific Chorale, and the internationally-acclaimed Carmel Bach Festival, with whom she has celebrated nine seasons.
As an oratorio soloist, her recent performances include Bach Magnificat, Vivaldi Gloria, Handel's Messiah, Haydn's Lord Nelson Mass and Bach's St. John Passion. Other recent opera credits include The Annunciation, Ordo Virtutum, and The Flying Dutchman. Nadia also appeared in concert series at the Huntington Library, the L.A. County Museum of Art, and the UCLA Center for Medieval and Renaissance Studies. She has also been a featured soloist at a variety of churches throughout southern California for the last twenty-five years, and is an active recitalist performing a variety of repertoire, ranging from the Baroque through to 20th Century repertoire. Classical CD releases include I Cantori's critically-acclaimed "A Choir of Angels" and Carmel Bach Festivals' "Best of the Fest" Volumes I and I and "Mass in B-Minor".
Commercial: Nadia's diverse list of performance credits also includes appearances on the Jerry Lewis Labor Day Telethon and E! Entertainment Network, as well as starring in a television variety show under the direction of Joe Lano, musical director for Frank Sinatra. She performed in a Carpenters tribute with Richard Carpenter and the Garden Grove Symphony, at the West Coast premiere of "Home Alone II", and in two Disneyland Christmas shows starring Cary Grant and Jimmy Stewart. Her musical theater credits include Oliver, They're Playing Our Song and The Music Man, and she also had a cabaret act, frequently performing for Variety Club International's celebrity tributes, for legendary stars such as Bob Hope, Ginger Rogers and Donald O'Connor. Prior to her classical music career, Nadia also led her own popular dance band, "Eclipse", and performed with the "Stage Four" vocal jazz quartet. For more than 25 Christmas seasons she has sung with the versatile Lamplight Carolers quartet, which was featured in the pages of Town and Country magazine. Her voice can also be heard on demos for L.A. recording artists such as Grammy-winner Jeremy Dalton. Other unique recordings include the theme song and musical sequences for L.A.'s Mark and Brian morning show, and the "America's Funniest Home Videos" CD-Rom home game.